I'd like to start by saying I never thought that at the age of 19, I would have a grey hair but today I learned never say never as my mom pulled my very first grey hair from my head. But enough about me lets get back to Bobby! Here's todays update!
We started this morning with Bobby back to his stable vitals! (Woohoo!) He had his CT and MRI this morning and we won't know the results until tomorrow morning, unfortunately. The whole day has been pretty relaxed, Bobby still pretty active as the last past days. We're really starting to see Bobby move his eyes back and forth, although his eyes aren't open all the way they're open just enough to see his eyes move. I've decided to help him practice, I bought some glow sticks from dollar tree and ask him if he can follow it, as I move it back and forth he's slowly but surely starting to move with it! Another small victory won! Nothing too exciting for today but we do need lots of prayers for tomorrow, here's why. At 11:30 am tomorrow, my parents will be in a meeting with about 20 doctors and nursing discussing Bobby's image results and what the game plan is for me. This is going to be very hard, as you know we haven't got a lot of encouraging information from them so please pray for peace over my parents hearts and minds for whatever they may tell them. Tomorrow around we think 3 pm again, Bobby will get his trach and G tube in. Pray for a God's Presence in that OR room and make it known. We continue to pray encouraging words over Bobby and remind him how much support he has. Our Great Physician is working miracles in Bobby with every breathe he takes!

Hebrews 11:1 Faith is being sure of what we hope for and certain of what we do not see.......yet



From your dearest sister, Lexi

Bobby, I've created this blog to inform friends and family of your journey to recovery. It may be long but we will never lose faith. God has healed the broken and Bobby he will heal you. We love you so much and I can't wait for you to read this journey I've written for you, though I know your watching it all happen already. Forever in my heart and mind. I'll be with you everyday.
Powered by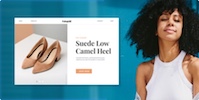 Create your own unique website with customizable templates.