"This is the day that the Lord has made, we shall rejoice and be glad in it" my mom used to start every morning saying that to us and today I understood it. I would like to start todays update by thanking everyone for continuing to pray and follow along on this journey. Today at the fundraiser I realized how in the midst of a storm, faith can bring complete strangers together for something beautiful. The fundraiser was a complete blessing and words will never be enough to explain how grateful we are to live in such a loving community. Now for Bobby's update!

Last night Bobby slept really well! We decided to take that opportunity to make it very apparent when it's night and day. We started this morning by opening the blinds and washing Bobby's face as well as playing worship music to show him it's time to rise! Throughout the day Bobby's vital were really good. Thank you Lord! While we attended the fundraiser, my Aunt Heidi and Uncle Jay stayed with Bobby playing him all sorts of good music! Once we returned back to the hospital, Bobby was extremely alert. (Still in a "coma") His left eye was slightly opened, allowing him to follow the directions asked. I than asked Bobby to squeeze my hand and he was able to bring his thumb in, we feel this is purposeful movement!(Woohoo!) Once we see consistency I have no doubt that he'll be able to convince the doctors the same. After so much movement with moving his eyes around and trying to squeeze our hands, he's a bit exhausted and should sleep well again! Please, continue to pray for our sweet boy! God continues to show us the healing he is doing in Bobby's mind and body with every little sign we see each day. How lucky are we to have such a loving and healing God!

6

Be strong and courageous. Do not be afraid or terrified because of them, for the LORD your God goes with you; he will never leave you nor forsake you." Deuteronomy 31:6

From your dearest sister, Lexi

Bobby, I've created this blog to inform friends and family of your journey to recovery. It may be long but we will never lose faith. God has healed the broken and Bobby he will heal you. We love you so much and I can't wait for you to read this journey I've written for you, though I know your watching it all happen already. Forever in my heart and mind. I'll be with you everyday.
Powered by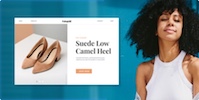 Create your own unique website with customizable templates.