Last night was way better than the night before thanks to the sock that we put on Bobby's hand in order for him to not grab his oxygen tube. Who knew socks could be so useful! This morning started off like normal, exercise/stretches, opening blinds and washing Bobby's face which he is trying to help with. We still think Bobby may be a bit confused with day and night so hopeful with this consistent routine, he's able to decipher the two.
After work I came straight here in hopes, I could make it in time for Bobby's physical therapy. Once I arrived, Bobby became very alert and responsive! I took this to my advantage to ask him if he could open his hands nice and wide than close tightly, as I was asking him to do this I was showing him the motion with my own hand as well and he did it! Through out the day I continue to ask Bobby to show everyone his new move and he was excellent at following this command. I began to think how frustrated I would be if I was trapped in a body and wasn't able to speak so I decided since Bobby is so good with his head turning that he would be able to use that as answers for yes or no. I played Bobby's music from my speaker and asked if he could hear it, he didn't move. I than turned it up two and said if you can hear it now can you turn your head to the left and he did! This is a huge step because I can now get a better idea of if Bobby's comfortable, whether he needs a break or what not.
As noon rolled around it was time for physical therapy, they decided today that he was ready to be in a cardiac chair for a bit. This is an extremely big step for Bobby because sitting up allows his body and mind to function more normal in an upright position vs lying down all day, it also helps him be more alert as well. Bobby stayed in the cardiac chair for about 45 minutes which is great! During this time I started to comb his hair for him, as I rested my hand with the comb on his lap Bobby grabbed it from my hand and tried to comb his hair! With my assistants to help lift his elbow he was able to comb through the front of his hair. Another WONDERFUL purposeful movement we can add to our now long list. He continued to show us how he can open and close his hands as well. In Bobby's left corner I was writing on the whiteboard Bobby's accomplishments for today and as I was talking to him he completely turned his head in my direction and watched as I wrote another of accomplishment he had done today. As my parents went to a care conference, I stayed in the room with Bobby in his cardiac chair. I felt as though Bobby was getting tired and wanted back in bed. I than asked Bobby if he was tired, he turned his head left (yes) and than I asked if he wanted to go back to bed, he turned his head left again by than I was more than positive it was time to put him back in his bed. Once Bobby was back in his bed it was clear that he was very exhausted and needed some well earned rest. He slept comfortable for about 2 hours straight. Since than he's just been relaxing, occasionally becoming more alert again and able to follow some commands before dozing back to sleep.
I can not believe how much progress Bobby has made in a short 3 days but that just goes to show how we should never doubt the Great Physician! Thank you God, for another beautiful day full of healing. I can't wait to see how far the Lord will take Bobby in the next week. Isn't it amazing that we all get to witness God's miracle happen before our eyes and within our hearts? I'm so thankful for the strength the Lord has given my family during this tragedy and how He continues to bless our hearts with the love and support we are receiving from across the globe. Thank you God for the healing You've done in Bobby's mind and body. I will never forget these moments I see each day with Bobby's progress and I'll also never forget the Heavenly Father who gave them to me.

From your dearest sister, Lexi

Bobby, I've created this blog to inform friends and family of your journey to recovery. It may be long but we will never lose faith. God has healed the broken and Bobby he will heal you. We love you so much and I can't wait for you to read this journey I've written for you, though I know your watching it all happen already. Forever in my heart and mind. I'll be with you everyday.
Powered by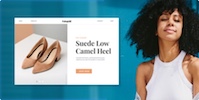 Create your own unique website with customizable templates.