Today was incredible! God showed us more today than ever, the healing that He is doing in Bobby's mind and body. There's so many things to go over, we literally have not stopped smiling since this morning. As I write this Bobby continues to shows what he's got! I wish you could feel the excitement that we are all feeling! Okay, no more messing around let's get the details I know you're dying to hear!

This morning started with Bobby assuring us that there's no more need to threaten him with an enema, he has been pooping on his own all day! (We love this sh*t!) Praise the good Lord! As the afternoon rolled in we saw Bobby's neurosurgeon creeping into the room. As you are aware, we're not the biggest fan of what he typically has to say. The neurosurgeon begins to pinch and poke Bobby, leading to Bobby grinding his mouth, moving his head, bring his arms up and he moved his leg! You can imagine the disbelief the surgeon who told us Bobby was in a complete vegetative state, two days ago was in. As he took a moment to look up and down Bobby's body, he said with a confused look on his face "Interesting". Now you have to picture my sisters and I are literally doing a happy dance behind the surgeons back because we are so happy! My mom than proceeds to tell him that Bobby's moving his eyes back and forth, with his eye lids slightly opened. The surgeon looks at my mom and says "Yeah, he should open his eyes soon" and he was so casual about it! Like helllooo this is amazing!! After this wonderful event, he left the room in total confusion! We than proceed to surround Bobby's bed literally dancing like the happiest people on earth. We cheered Bobby on and told him how great he did! He continued to be active the rest of the day, moving around like nobody's business, basically making our hearts melt of happiness. This evening brought another pleasant surprise, as we were out saying goodbye to our friends and family, we came back to the nurses all gowned up ready to cath him. That's when they discovered Bobby had already urinated on his own! This is another sign that his brain is continuing to connect. Praise Jesus! Once we got him all cleaned up Bobby began to cough on his own and started to move his face and flair his nose! Yessss! I can not thank God enough for the miracles He continues to show us. Our minds are in complete peace seeing the progress Bobby has made in such a short about of time. Thank you Jesus for the healing of Bobby's mind and body! You continue to prove what we already know,

THERE IS POWER IN THE NAME OF JESUS.

40

Then Jesus said,

"Did I not tell you that if you believe, you will see the glory of God?" John 11:40

From your dearest sister, Lexi

Bobby, I've created this blog to inform friends and family of your journey to recovery. It may be long but we will never lose faith. God has healed the broken and Bobby he will heal you. We love you so much and I can't wait for you to read this journey I've written for you, though I know your watching it all happen already. Forever in my heart and mind. I'll be with you everyday.
Powered by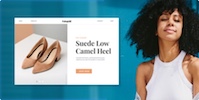 Create your own unique website with customizable templates.