We all knew that this journey, would not be easy and that we would be faced with some rough days. Today just happened to be one of them.

Last night just past 9 pm, as we were getting Bobby ready for bed he was very responsive to us. He was pulling his arms in, reaching for his ventilator, clinching his teeth and moving his jaw back and forth! Thank the Lord, for all the little things! (Yesss) This morning, as we got him ready for his ventilator to be removed, he was continuing to show a lot of movement. When the trauma doctor came in to examine him, he moved his right foot. This is the first time we have seen movement in Bobby's lower extremities since the accident. (Woohoooo!) The doctor than confirmed that moving his foot was not reflex but volunteer. Thank you Jesus! The next 30 min were spent discussing removing the ventilator, the possibility of it not working and what the options would be. However, they did not discuss how traumatizing it would be if it did not work. We all had left the room for them to remove the ventilator than waited for them to come out and tell us if Bobby could breathe without the ventilator completely on his own. Within 20 minutes, they came and took my parents back to Bobby's room. Were they than explained by showing them how he was not able to breathe on his own. (Awful idea!) Bobby is unable to support his jaw and tongue, therefore causing him to choke on his tongue in the back of his throat. While discussing our options my mom watched as Bobby choked on his own tongue, leading to my mom asking them to get him stable before proceeding with the conversation. She than left the room in order for them to get Bobby stable and put back in the ventilator. Reinserting the ventilator was both traumatic for both Bobby and my parents, he had to be placed on another machine to help inflate his lungs again, increased his pain meds, add sedative meds, continual albuterol treatment, increase BP meds and start the slow feeding tube process over again. After about an hour, Bobby seemed to be more comfortable again but due to all medications he has been unresponsive to any turning or touching. As the evening comes to an end, we keep the room quiet and only allow immediate family in the room. It's clear that Bobby is exhausted after the events that happened today and we don't blame him!

Though today was rough, our hope has not faded one bit! Our faith in God is way stronger than any obstacles that we may run into. God continues to keep my heart and mind in a comforting place even with todays rough events, Thank you Jesus. Please, continue to pray for comfort over Bobby's mind, body and the healing that we know God is doing in Bobby's body. Thank you God for another day spent with our sweet boy!

**Quick add on, as my mom was cleaning the drool from Bobby's face he move his left arm to his chest and started turning his head! Yes, we live for these small things!

19

Then they cried to the LORD in their trouble, and he saved them from their distress.


20

He sent out his word and healed them; he rescued them from the grave.


21 Let them give thanks to the LORD for his unfailing love and his wonderful deeds for mankind.
Psalm 107:19-21

From your dearest sister, Lexi

Bobby, I've created this blog to inform friends and family of your journey to recovery. It may be long but we will never lose faith. God has healed the broken and Bobby he will heal you. We love you so much and I can't wait for you to read this journey I've written for you, though I know your watching it all happen already. Forever in my heart and mind. I'll be with you everyday.
Powered by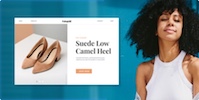 Create your own unique website with customizable templates.