Here's a recap on yesterday. I wish I could've wrote yesterday on Bobby's progress but things were very busy, so I'd like to give you a quick recap on yesterdays events.

I would like to start by saying thank you so much to everyone who attended the gathering at Good Shepard for Bobby. It was truly incredible and for those who didn't get the chance to come but were still praying at home, thank you as well! I can not wait till I show Bobby the pictures and videos of everyone coming together, what a blessing it is to have such a strong community. GOD IS GOOD.

Now for the medical update of what we saw yesterday. Yesterday morning, the doctor reviewed his EEG scans and found that Bobby had no seizures throughout the night. He's been breathing on his own with the ventilator for 30 hours, which means he was making the ventilator work

on his own.

Thank you Jesus! They inserted a brain pressure monitor and we were told any number under 10 was

good,

he started off at an 8 and now has been at a consistent 4-5. Praise the Lord! The occupational therapist has put his feet in boots and his wrists in a brace, to keep them from binding, these will be rotated off and on every two hours. She also mentioned that Bobby only has a little swelling on his feet and

no skin breakdown.

Thank you Jesus! Bobby continues to be in a comatose state but we are encourage that he

will

wake up, with the

strength of God

.

Please, continue to thank God for the healing he is doing in Bobby's heart, mind and brain. 31

but those who hope in the LORD will renew their strength. They will soar on wings like eagles; they will run and not grow weary, they will walk and not be faint. Isaiah 40:31

From your dearest sister, Lexi

Bobby, I've created this blog to inform friends and family of your journey to recovery. It may be long but we will never lose faith. God has healed the broken and Bobby he will heal you. We love you so much and I can't wait for you to read this journey I've written for you, though I know your watching it all happen already. Forever in my heart and mind. I'll be with you everyday.
Powered by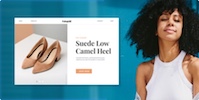 Create your own unique website with customizable templates.