I'd like to start by saying, Happy 4th of July! We are so thankful to everyone who has fought/ continues to fight for our freedom! We've decorated Bobby's room and will be watching the fireworks tonight from our hospital window with excitement considering the view we have from the 5th floor. Now time for todays update!
Today was a fairly good day. We saw some brutal stuff and learned quit a bit! Let's get to the details. Last night, I asked my mom go into the family waiting room because some of Bobby's friends wanted to pray with her. My mom was a bit hesitant because it's draining going back and forth between the ICU and the waiting room but she was happy to go out and pray with them! There she met a young woman and her brother who were looking for Bobby. They began to introduce themselves and this is when she officially met Lilia and Keaton. Here she shared how her own brother is a living testimony! They explained how Keaton had been in a similar accident and wanted to share their story. Before my moms eye she was looking at a young man the same age as Bobby who just like her son had been in a tragedy and came out a living testimony. The next morning, my mom texted me Lilia's number and said I had to get a hold of her! I was so excited to talk to someone who was a sister as well and had been through a tragedy so similar to ours. She agreed to come back to the hospital around 2 pm, to pray and tell her story to my sisters and I. After about an hour talking about her experiences and how much we can relate, it was a complete relief. I am so thankful for God for sending her our way, she has been such a blessing already and I can not wait to see the impact she has on our journey and the rest of the world! Truly an incredible person. During that conversation with Lilia she had asked if I'd seen my brother gag yet, we hadn't and she said we're lucky because it's quit a scene. As we make our way back to Bobby's room to pray, my mom tells us of the most horrific thing she's ever seen. Can you take a guess? Yup, my mom just witnessed Bobby gagging for the first time. And here are the brutal details that she won't stop talking about. This is how my mom describes it "The amount of junk that he was having come up in the ventilator tube and what I was sucking out of his mouth was incredible! I asked if he could vomit at the same time and the nurse was like of course! I was shocked and scared as he continued to cough up stuff! This went on for some time and I felt like he was choking but the nurse said this was good and he needs to get it out. So between the gagging, coughing and sucking we finally got what I felt was most of it out! This was quite the event and having it happen once for me was enough!". Now to take your mind off the gross imagine my mother has just painted for you, let's talk about something pretty cool. Today Bobby yawned for the first time! Mid conversation with my Aunt Rose and Uncle Chris, Bobby gives the biggest yawn we have ever seen! My mom literally looked scared to death but so happy! As I'm writing this I got a pretty awesome video of him yawning, you should should definitely check that out. It's clear by this mighty yawn that he has been sleeping for far too long and it's time to wake up Bobby! But let's get back to the important stuff! Bobby continued to partially urinate, swallow, moving his tongue more and stay pretty active with regards to his arms, neck and toes! (Woohoo!) His fever comes and goes but his BP, BPM and RR stayed high majority of the day. This is expected with taking him off his pain meds. We are so happy to see what little improvements Bobby shows us and we continue to give praise to God, for all the healing he has done and continues to do in Bobby's mind and body! Thank you Jesus! For tonights prayers, I think it's important that we pray specifically for his MRI and CT tomorrow. During these times they'll get images of his brain and neck injury. Please, pray for ultimate healing of Bobby's brain and neck by our Great Physician and that the images show not partial but complete healing!

14 You are the God who performs miracles; you display your power among the peoples Psalm 77:14



From your dearest sister, Lexi

Bobby, I've created this blog to inform friends and family of your journey to recovery. It may be long but we will never lose faith. God has healed the broken and Bobby he will heal you. We love you so much and I can't wait for you to read this journey I've written for you, though I know your watching it all happen already. Forever in my heart and mind. I'll be with you everyday.
Powered by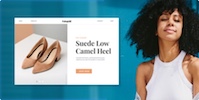 Create your own unique website with customizable templates.