Today started off like the usual except this morning we decided to sit Bobby up to help him become more alert while we brush his teeth and wash his face. We've realized that when he is sitting up, he does a lot better at staying awake and being able to help participate. Throughout the morning, he was pretty mellow and laid back which is what we like to see because that show's he's comfortable and not in pain. Towards the afternoon, physical therapy came in and decided it's time to put him in a reclining wheel chair! Not only did we put him in his wheel chair today but we also got to put him in a Hawaiian shirt and some shorts, which I can tell you he probably prefers much more than a hospital gown. While he was sitting in his chair, we monitored his heart rate to make sure he was comfortable and once we decided he was ready, we took him around the 8th floor! It's so nice seeing Bobby be able to look around and see surroundings outside of his hospital room. After sitting in his chair for about an hour, it was time to move him back to bed to get some rest. Speech therapy came in once Bobby got all settled in and wanted to see if Bobby was able to swallow. They began by putting small drops of apple sauce with juice on his mouth to see if he could swallow on his own and he was able to! This is a huge step forward. Speech therapy currently ranks him at a 2 and we would like him to be a 3, which will help him qualify for rehab. Tomorrow when speech therapy comes in again they want to give him some ice cream, so of course we got him the best ice cream around for him! We also got word today on the medication that we want to put him on to help him be more alert and awake, they have approved and will start him on it tomorrow morning! This medicine could take a couple weeks to kick before we see how the medication affects him. Today we also had no storming! Which is exactly what we're looking for. Bobby has discovered that he can use his mouth to try and bite the sock off his hand, not a good thing but hey that's pretty clever! Throughout the day Bobby continues to show us all the new things he's learned to do such as him able to find our nose and ears on our face. With each day Bobby surprises both the staff and us with everything he is able to do.

Please, continue to pray for no storming and for complete healing of both Bobby's mind and body! Also give thanks to the Lord for the healing he's already done in him. I continue to strengthen my relationship with the Lord with every little step Bobby takes and with each small battle I have to conquer through this journey!

A huge thank you for everyone who continues to follow this journey with us and prays for him through out their busy days. It's so clear now than ever how strong the power of prayer truly is!

​

Do not be anxious about anything, but in every situation, by prayer and petition, with thanksgiving, present your requests to God. And the peace of God, which transcends all understanding, will guard your hearts and your minds in Christ Jesus. Philippians 4:6-7

From your dearest sister, Lexi

Bobby, I've created this blog to inform friends and family of your journey to recovery. It may be long but we will never lose faith. God has healed the broken and Bobby he will heal you. We love you so much and I can't wait for you to read this journey I've written for you, though I know your watching it all happen already. Forever in my heart and mind. I'll be with you everyday.
Powered by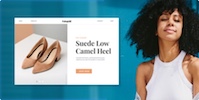 Create your own unique website with customizable templates.