Today was a pretty mellow day, which we'll take over a bad day anytime! Bobby continues to move his arms, toes, head and facial features but yet still continues to be in a comatose state. We met another neurosurgeon (Keep in mind this is #3), though we appreciate all they've done for our boy, we also know that our Holy Physician is the one we put our faith and hope in! During our conversations with the neurologists it's hard not to let your heart ache because they really just want to prepare you for the worst. Luckily, our God continues to fill our hearts and mind with His Presence and comfort that His timing is perfect! This afternoon, the physical therapist came in and began to work with Bobby. We love helping anywhere we can so of course I asked what I could do. She than told me I could massage Bobby's feet, typically I wouldn't agree to doing something like this for my little brother no matter how much I love him but hey there's a first thing for everything! I can tell you right now, I don't regret it! As I began to massage Bobby's feet, he started to wiggle his toes for me. (Woohoo!) The physical therapist had never seen Bobby move any of his lower extremities and she simply said with a smile "That's truly incredible". (Yesssssss!) After that we spent the rest of the evening hanging out and spending time with Bobby. Yesterday we finally got the okay to play music for him! It's clear now than ever before how much love my brother has for my mom. Nearly every time my mom talks into Bobby's ear and kisses his forehead he's fast to react to her voice, wether that be moving his head in closer to her or bringing her arm in! He continues to partial pee on his own, which is a great sign! Please, continue to pray for ultimate healing over Bobby's mind and body! There's a few important dates to keep in mind and pray during!

Wednesday is the MRI which is scheduled for 3 pm. Please, pray that the scans will show complete 100% healing, that his mind and body will be healed completely by the Holy Physician!

Thursday is a meeting with all the doctors scheduled for 11 am to discuss what the game plan is for Bobby. Please, pray for complete comfort in my family's minds and hearts as these doctors may discuss things we don't like hearing. Please, pray that God's Presence in that room is known!

Tonight, I ask that everyone prays for Bobby to wake. This is the next step in his recover and is vital. God is our Holy Physician and He is working miracles in Bobby's body and mind! Now it's time to show the world the miracle and what the Word of God can do!

20

My son, pay attention to what I say; turn your ear to my words.


21

Do not let them out of your sight, keep them within your heart;


22

for they are life to those who find them and health to one's whole body. Proverbs 4:20-22

From your dearest sister, Lexi

Bobby, I've created this blog to inform friends and family of your journey to recovery. It may be long but we will never lose faith. God has healed the broken and Bobby he will heal you. We love you so much and I can't wait for you to read this journey I've written for you, though I know your watching it all happen already. Forever in my heart and mind. I'll be with you everyday.
Powered by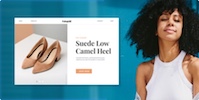 Create your own unique website with customizable templates.