Today wasn't great but definitely wasn't a day to complain about either! Last night and this morning Bobby was storming, leading him to get little to no sleep. We have learned from our care meeting the other day that storming is a bad thing. "Storming" is when your brain is misfiring and struggling with what is happening within your body, we want as few episodes as possible due to this prolonging Bobby's recovery. With that said, please pray that Bobby's episodes of storming will come to an end and that God will calm Bobby's mind during times of confusion as God continues to heal Bobby's mind and body. Storming continued from 6 am to about 2 pm on and off. It's hard to see these episodes of storming because it's clear that he is confused, frustrated and in pain, yet there's nothing any of us can do which only leaves us feeling more helpless than anything. Bobby has been put on a small dose of medication for "storming" but they are trying to pin exactly what time these episodes occur so that they can prevent them with a larger dose. During episodes of storming, Bobby tends to sweat quit a bit so we decided to give him a bath to help cool him down. Giving him a bath is definitely a big task, that can be very exhausting to Bobby. Once Bobby was back in the room, we lotioned him up and got him smelling more like a young man and less like a hospital bed. When Physical Therapy came in we discussed how we felt like Bobby could participate if only he was more awake and alert. We came to the conclusion to put him on a medication that will cause him to be more alert and awake, since this is what's holding him back from qualifying for rehab. We are currently waiting for the trauma team to approve this medication than we can see how it affects Bobby's ability to participate in physical therapy. Today we got our first visit from speech therapy to talk about the trach and the steps it takes to be able to remove it. The main step includes, lowering the pressure of the balloon at the base which is currently protecting his airways until Bobby is able to do so on his own. Today Bobby wasn't as awake and alert as the last few days, we think the main cause is due to the episodes of storming that leave him in complete discomfort and pain.
​Please, pray that these episodes of "storming" will come to a complete stop, allowing Bobby's mind to heal with no disruption. Pray that during these times of frustration for Bobby's mind to be at ease knowing that the Power of God is greater than the pain he's suffering during his recovery. Also pray that Bobby continues to progress in physical therapy, allowing him to begin rehab, pray that not only does he qualify but that God gives Bobby the physical and mental strength to push through his rehab sessions as well. I give thanks to the Lord, for all that He's already done in Bobby's healing. I continue to praise God every morning for the healing He is doing in Bobby's body and each of our own hearts.
8 The Lord himself will go ahead of you. He will be with you. He will never leave you. He'll never desert you. So don't be afraid. Don't lose hope. Deuteronomy 13:8


From your dearest sister, Lexi

Bobby, I've created this blog to inform friends and family of your journey to recovery. It may be long but we will never lose faith. God has healed the broken and Bobby he will heal you. We love you so much and I can't wait for you to read this journey I've written for you, though I know your watching it all happen already. Forever in my heart and mind. I'll be with you everyday.
Powered by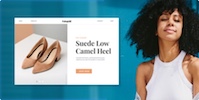 Create your own unique website with customizable templates.