Last night was rough. Bobby had a lot of stuff going on yesterday which I think may have led to him to be extremely restless through out the night. My mom was also having a hard time as well which we believe Bobby felt, also playing a part to his restlessness. At 1:30 am my mom, helped the nurse give Bobby a bath hoping to help him not be so restless. Through out the night my mom had a hard time sleeping with the new noises that the trach brought, his coughing and gurgling sounded a lot like choking, leaving her paranoid last night. This morning started off like usual, a lot of poking from the doctors in hopes of getting a purposeful reaction. Today was very calm. His vitals have been good through out the day, which we are very thankful for! He finally got the stables removed from his head. (Woohoo!) As of right now he is only on 30% oxygen, his G tube and the occasional dose of Tylenol. He has not been on any sedation meds at all today but continues to be in a deep sleep. We have not seen him open his eyes today like he had showed us yesterday. These next 2 weeks are vital for Bobby to wake up. Please, pray for Bobby to wake and show consistence in purposeful movements. We need our sweet boy, to open those eyes and show those doctors that the Bobby we know is there is back!

God, please I know You hear me, I know You love me but I need help. I'm struggling. I would love to say that this journey is easy but it's not. Please, give me the strength and courage to walk this rough path ahead of me with my head held high in confidence that Your plan is perfect and that I will feel Your arms wrapping around me in comfort during times of doubt. God thank you for another day here on earth with my sweet brother. Please, God wake him, so he can continue to spread Your love with the world.

​

These song lyrics have been speaking volume to me these last couple days

Thy will by Hilary Scott

I'm so confused

I know I heard You loud and clear

So, I followed through

Somehow I ended up here

I don't wanna think

I may never understand

That my broken heart is a part of Your plan

When I try to pray

All I've got is hurt and these four words

Thy will be done

Thy will be done

Thy will be done

I know You're good

But this don't feel good right now

And I know You think

Of things I could never think about

It's hard to count it all joy

Distracted by the noise

Just trying to make sense

Of all Your promises

Sometimes I gotta stop

Remember that You're God

And I am not

So

Thy will be done

​

​

27

Peace I leave with you; my peace I give you. I do not give to you as the world gives. Do not let your hearts be troubled and do not be afraid. John 14:27

From your dearest sister, Lexi

Bobby, I've created this blog to inform friends and family of your journey to recovery. It may be long but we will never lose faith. God has healed the broken and Bobby he will heal you. We love you so much and I can't wait for you to read this journey I've written for you, though I know your watching it all happen already. Forever in my heart and mind. I'll be with you everyday.
Powered by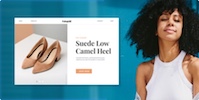 Create your own unique website with customizable templates.