Today was very busy but also another great day for Bobby! We started this morning again with music, opening the blinds and doing some stretching. As my mom began to stretch Bobby legs, he decided to help her out and his leg bent! (Woohoo!) After his leg stretches he left a surprise, a bowel movement. This is awesome because he currently isn't on any stool softeners, this is all him! I've said it once and I'll say it again. We love this sh*t! Around noon, we got moved to the 8th floor. The environment on the 8th floor is so different and just such a happy place! We really love it. His vitals have been really good all day and Bobby seems to be very comfortable. After moving Bobby around for quite sometime, he seemed to be a bit upset at us, he was literally doing a pouty face! (It was actually pretty cute for a 17 year old young man) The physical therapist came in just around 4 pm, were he typically becomes more active. While she was here she did some leg stretches and Bobby showed her how he can help bend his legs for her. She was very impressed about it! About 30 minutes ago, I was bugging Bobby, like I always do asking him to follow commands and what not. Than I decided let's test his neck, I went to his left side and asked him to look at me than BAM he did! It was amazing! Another command Bobby is following and the best part was the nurse was there to see it as well. These are all huge steps to Bobby's recovery!

​Tomorrows a very big day! Physical therapy will come and asses Bobby to see if he qualifies for rehab. This is vital for Bobby's recovery because the longer we wait in between the harder it will be for Bobby to recover. To qualify, he needs to be able to follow commands and show that he is alert enough to start rehab, such as his head turning!

Please, continue to pray for the complete healing of Bobby's mind and body! Pray tonight that Bobby will qualify for rehab and be able to follow any command that the PT ask of Bobby. Thank you Jesus for giving Bobby the strength in his mind and body to show that he can follow the commands asked of him! Thank you Jesus for the healing you've already done and continue to do in Bobby. We give all great to the Great Physician our Heavenly Father! Thank you for all the prayer warriors, we continue to pray for Bobby through out the day. Thank you for another beautiful day.

15

All this is for your benefit, so that the grace that is reaching more and more people may cause thanksgiving to overflow to the glory of God. 2 Corinthians 4:15

From your dearest sister, Lexi

Bobby, I've created this blog to inform friends and family of your journey to recovery. It may be long but we will never lose faith. God has healed the broken and Bobby he will heal you. We love you so much and I can't wait for you to read this journey I've written for you, though I know your watching it all happen already. Forever in my heart and mind. I'll be with you everyday.
Powered by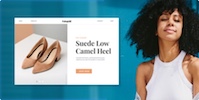 Create your own unique website with customizable templates.