Thank you God, for today! Bobby has showed us miraculous things today and God has shown us that Bobby is in the healing process.
Here's today's update! 72 hours has past since the accident which means there is no more concern for further damage due to surgery. (Yes!) Today was the big day to meet with the Neurologist who is now in charge of Bobby unless he needs surgery, if that's the case than the Nero surgeon will be back. The neurologist who will be following Bobby, gave exact stats, numbers and statistics stating that Bobby is in a vegetative state possibly for the rest of his life. Luckily, we are firm believes of God and the power he holds and numbers don't come close to the healing the Lord is doing with Bobby. After my mom spoke with the neurologist, she decided it was time to go outside and have time alone. Here she found herself very frustrated with God and His reasoning behind the tragedy. I tried my hardest to reassure my mom, how important it is to speak with God and tell Him your frustration so He can comfort her during these times. After an hour outside alone with our Heavenly Father, it was time to come back in and be strong for Bobby. As I she enters his room she see's Lorelle bawling while leaning over Bobby. She than walked up to Bobby and said "I can't do this without you, I need you, I love you and I'm struggling" as she leaned forward to kiss his forehead Bobby turned his head into her as if he was hugging her. At this moment my mom knew that Bobby was fighting and God will never leave her unsure of His mighty plan. Today was great for multiple reasons, not only that Bobby showed my mom he was there with her. He was able to lower his sodium, lower his oxygen to 35 instead of 40 (Room air is 21), remove both his brain drain and brain bolt (pressure measure) and cough up a lot of junk out of his lungs which he needed to get his 02% stats back up! God is good! We are still waiting on the results to find out exactly what is causing his respiratory infection. The biggest hurdle of today, which may seem small to most, he had bowl movement on his own! The funny thing about this was we had been talking about getting him ready for an enema, which I think scared the crap out of him, literally! This is another sign that shows us he his listening and organs are working on their own. (Woohoo!) That is our update on our sweet boys recovery, thank you for following long with us on this journey. Please, continue to spread the word of prayer for Bobby because like I've said many times before there is Power in the name of Jesus!

From your dearest sister, Lexi

Bobby, I've created this blog to inform friends and family of your journey to recovery. It may be long but we will never lose faith. God has healed the broken and Bobby he will heal you. We love you so much and I can't wait for you to read this journey I've written for you, though I know your watching it all happen already. Forever in my heart and mind. I'll be with you everyday.
Powered by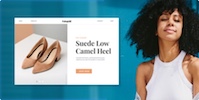 Create your own unique website with customizable templates.