Today has been an unexpectedly eventful day. We started this morning like normal, washing Bobby's face, playing music, doing leg/arm exercises and letting him know it's time to rise! While my mom did leg exercises with Bobby, he lifted both of his legs as if to do an intense ab wokrout than pulled them towards his chest! This is the most movement we've seen him do by myself with his legs. (Amazzzzingg!)Once he got settled back in we got a surprise visit from the doctors, saying that they're going to change Bobby's surgical trach to the regular one, at that very moment. This means going from a size 8 to a size 6 which will be way more comfortable for Bobby. After the doctors finsished, they than did their morning rounds. Here they informed us that we will be moved to the 8th floor tomorrow morning and out of the ICU! (Yessss!) We will stay at the 8th floor for about two weeks than from there we should be able to transition home, depending on Bobby's progress. Towards the afternoon, Bobby became very alert as he was yesterday. We asked him to squeeze the nurses hand and he gave her a great squeeze! Than he proceeded to squeeze my mom and dads hands later today as well. This is so important because it shows that Bobby is gaining more consistency and making obvious purposeful movements! Thank you Jesus! Since Bobby was doing so well at tracking with his eyes, we decided it's time to put his favorite movie on. We played Furious 7 through the iPad in front of him and he was totally watching it and tracking the movements through the small cracks in his eyes! (Woohoo!) Keep in mind Bobby watches Furious 7 almost on a daily so I'm sure even when he's sleeping he's listening to every scene! Bobby also has became very curious to the objects attached to him. He has began feeling around his chest and trying to grab his oxygen tube with his left hand, though not exactly what he should be doing it does show purposeful movement! Please, continue to pray for these constant purposeful movements so that way the doctors can qualify him out of coma!

Thank you Jesus, for the healing You've done in Bobby's mind and body! It has been so clear these last couple days that we should never doubt the Power of God. With every hand squeeze, heavy blink or leg movement I find myself diving deeper in my faith with our Heavenly Father. I can not believe I am witnessing a miracle before my eyes. As if Bobby wasn't a miracle himself, I'm also watching several people a day tell me how Bobby's story has made them come closer to Christ than I realize I'm witnessing more miracles than I'll ever know. Thank you Jesus for turning a tragedy into something beautiful! There is Power in the name of Jesus!

16

For God so loved the world that he gave his one and only Son, that whoever believes in him shall not perish but have eternal life. John 3:16

​

From your dearest sister, Lexi

Bobby, I've created this blog to inform friends and family of your journey to recovery. It may be long but we will never lose faith. God has healed the broken and Bobby he will heal you. We love you so much and I can't wait for you to read this journey I've written for you, though I know your watching it all happen already. Forever in my heart and mind. I'll be with you everyday.
Powered by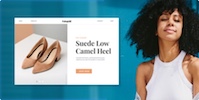 Create your own unique website with customizable templates.