During these times, I know it's so easy to give up hope but you know who would never give up on you? That's right Bobby.
He has had so much support these last couple 48 hrs and that's exactly what he needs. This can not come to an end. He needs each of his friends and family members to be with him through this journey no matter how long it may take. With the situation Bobby is in, he may take weeks, months or even years to recovery and if there's anything you can give Bobby, it's your time. I beg that you guys continue to pray for his recovery and don't let those negative thoughts suck the hope from within you, God is working miracles in that boys body with every breathe he takes. Please, I beg you to take time out of your busy lives to come and talk with him even it's just for an hour a week, just to show him that we're fighting for him and he needs to fight for us too.

From your dearest sister, Lexi

Bobby, I've created this blog to inform friends and family of your journey to recovery. It may be long but we will never lose faith. God has healed the broken and Bobby he will heal you. We love you so much and I can't wait for you to read this journey I've written for you, though I know your watching it all happen already. Forever in my heart and mind. I'll be with you everyday.
Powered by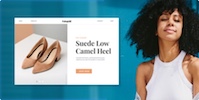 Create your own unique website with customizable templates.