The other night at Good Shepard, the moment I dropped to my knees and lifted my arms high, I surrendered all the doubt, hurt and anger I had in my heart. I surrendered my heart and mind to You God. I give You all control of my thoughts and what I hold so closely to my heart. I've always believed in You but I'd never felt like I could feel Your presence but that night, my knees were weak and my heart was aching but the only person I felt was You. Since that night, I continue to feel Your presence pulling me in closer, as I let all my faith and hope live in You. You are stronger than what the doctors tell us. You are working miracles in Bobby's body, You are healing him from head to toe, I have no doubt in my mind. When the doctors come in to tell me what they think is going on in that sweet boys body, I can't help but look to You for answers because the doctor can't tell me what You are doing in his body, only You can. Jesus, thank you for giving me the mindset I now hold. I will never have doubt in Your plan. You're not done with Bobby and I will be here and continue to write about the miracles that You are doing not only with Bobby's body but with my own heart. I love you so much Christ, You are the heavenly Father and I have dedicated my life to showing people what You have shown me through this tough, rugged path.

I'd like to start this morning off by giving thanks to You. Thank You Jesus, for giving me the comfort of Your presence to calm my heart during these times. Thank You Jesus, for allowing me to never doubt Your mighty plan. Thank You Jesus, for holding me close in Your arms at night so I could get a good nights rest and preparing my mind for what the next day has for me. I know this journey will never be forgotten and that's something I never want. I want to remember what it took for me to strength my faith in You God, I want to remember how You changed my heart of doubt and anger into someone who is forgiving, loving and caring just like You.

For those of you who don't know yet, last night my older sister Lorelle, was telling Bobby how much she loves him and that we were going home. Well in that moment Bobby pulled the arm she was touching to his chest. This wasn't a movement made by reflex or pain, this was Bobby connecting what he hears to his brain! Bobby is listening to us and our prayers are healing him! God is so good and He is comforting Bobby during this battle he continues to fight. That was a reminder last night that there is power in the name of Jesus and I will continue to cry His name until my day comes to be with our Heavenly Father. Please, continue to pray and show the enemy how strong we are with Christ by our side.

14

This is the confidence we have in approaching God: that if we ask anything according to his will, he hears us.

15

And if we know that he hears us—whatever we ask—we know that we have what we asked of him. John 5:14-15

From your dearest sister, Lexi

Bobby, I've created this blog to inform friends and family of your journey to recovery. It may be long but we will never lose faith. God has healed the broken and Bobby he will heal you. We love you so much and I can't wait for you to read this journey I've written for you, though I know your watching it all happen already. Forever in my heart and mind. I'll be with you everyday.
Powered by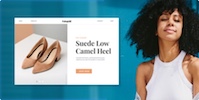 Create your own unique website with customizable templates.