As Monday came to an end, I fell into a deep sleep just around 9:30 pm. What was to wake me that night would be imbedded into my head for the rest of my life.
At 11:00pm I was awoken by a loud crash outside my house. Bailey said "Hurry, there's been a car crash and the person was going really fast", as I rushed to find shoes I found my brothers car in one ditch and his friends in another. His friend was clearly in shock, as were all of us. After we saw Bobby sitting in the backseat of his car, with head gushing from his head and non responsive, we knew this was beyond what we were ready for. I called 911, quickly to get someone here as fast as possible. The ambulance rushed him to the hospital and the waiting game began. About 1:00 am we got some news that Bobby was bleeding in multiple spots on his brain and has broken a piece in his spine. At that moment we knew the next couple days, would forever leave a scar on us. We waited and waited. All morning. They decided at 2:00 pm June 27th, he would head into surgery. We got constant updates, the surgery on his spine and brain had gone just as planned. During these hours before the surgeon came in to break it down for everyone, we prayed harder than ever. I mean literally everybody from across the country was praying for Bobby. The surgeon came out to tell us that it was some of the worst brain injuries he had seen. And this here is where Bobby's journey to recovery truly begins.

From your dearest sister, Lexi

Bobby, I've created this blog to inform friends and family of your journey to recovery. It may be long but we will never lose faith. God has healed the broken and Bobby he will heal you. We love you so much and I can't wait for you to read this journey I've written for you, though I know your watching it all happen already. Forever in my heart and mind. I'll be with you everyday.
Powered by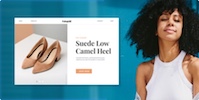 Create your own unique website with customizable templates.