​I know that the enemy is what caused this tragedy but I also know that it is God, who turns the bad into good. It's been less than 72 hours since the accident and yet, I find God using this tragedy and turning it into something beautiful. Don't get me wrong, this is the hardest thing I've ever gone through but I refuse to let the enemy fill my mind with negative thoughts. Instead, I will scream Your name Jesus, in times of doubt, in times of fear and in times of sadness because I know in my heart, that Your presence is stronger than all evil.
The beauty that I'm seeing in all the tragedy, for me is that, I have fought with myself for months with my relationship to God and not being able to find time to fit him in my life but not anymore. I've called out to Christ and though I know I may not have always been faithful to Him, He has always been faithful to me. My faith has never been this strong, I was the person at church hesitant to reach my arms towards You yet last night I found myself falling to my knees in praise to You God because I know You are listening and You will be with my through this journey.
God has brought my family back together during these rough times, He has already done what we thought was impossible. You've restored the relationships within my family that I had thought were broken long ago. God has brought people to prayer, who had lost their faith many years ago but are calling on them to pray for Bobby and to restore their relationship with Christ. Thank you Jesus for the beauty that you have showed us in such tragedy, I believe that this is just the beginning of all the blessings to come. Thank you Jesus for the keeping my mind and heart at ease during these hard times, I have complete faith that You will help Bobby conquer this battle and that he will come out a living testimony.
Thank you Jesus!

Amy Hardy, one of Bobby's best friends mom, gave us a devotional book "Jesus Calling" by Sarah Young. After receiving this book, I went to the date of Bobby's accident and what I read next, made my heart drop and reminded me of just how control God has of the situation we have been faced with, we are not alone.
​
"Stay calmly, conscious of Me today, no matter what. Remember that I go before you as well as with you into the day. Nothing takes Me by surprise. I will not allow circumstances to overwhelm you as long as you look to Me. I will help you cope with whatever the moment presents. Collaborating with Me brings blessings that far outweigh all your troubles. Awareness of My Presence contains Joy that can endure all eventualities. "

When I write of the "enemy" I am referencing God's fallen angel.

From your dearest sister, Lexi

Bobby, I've created this blog to inform friends and family of your journey to recovery. It may be long but we will never lose faith. God has healed the broken and Bobby he will heal you. We love you so much and I can't wait for you to read this journey I've written for you, though I know your watching it all happen already. Forever in my heart and mind. I'll be with you everyday.
Powered by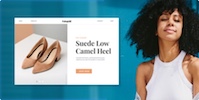 Create your own unique website with customizable templates.