Let's start with last night because it was definitely a rough one. Through out the night Bobby was extremely agitated, sweating and vitals were high. Luckily, he finally calmed down around 3:30 am and rested for about 2 hours before starting up again. This "storming" behavior followed through out the morning. During this "storming" period Bobby was visited by multiple doctors, who all said that his arm movements were definitely purposeful and not reflexive. About 11 am, he became calm again and was able to rest comfortably for a bit, until he got a visit from Ronin his favorite hair dresser who came up from California! While she was here Physical Therapy came by and decided it's time to sit Bobby up for the first time since his accident. Between Ronin, PT and myself, he had no other choice but to participate in some activity. Once we sat him up, he became very alert to his surroundings. He responded to commands like, wiggle your toes, hold your neck, turn your head and hold your knee up. These were so exciting to see that PT decided to hand Bobby a wash cloth and ask him to wash his face and HE DID! Not like you and I would but he's getting there! Bobby was able to grab the wash cloth and wipe the left side of his face by himself! Truly amazing. While sitting up Bobby also opened his eyes about 3/4 wide which is a lot more eye visibility than we've gotten in a while. After sitting up for about an hour, we decided it's time to give him a rest. We laid him back done in hopes of him getting some rest after working so hard with PT. Than in a short 30 minutes PT was back, wanting to move/stretch Bobby's legs around this is when he showed that he can hold up his left leg all by himself, yup Bobby still has that muscle! Bobby was up and activity for a total for 1 hour but to qualify for rehab he needs to be able to stay up for 3 hours without dozing off. They've given us till Friday to see if Bobby will be able to qualify if not than he'll be transferred to a skilled nursing facility until he's able to start rehab. Once PT left again you could tell that Bobby was exhausted and needed some rest. After playing some meditation music for him he looked very much at peace for the next few hours. Today we also decided that it's time Bobby gets a real bath! We moved Bobby from his bed into a portable bathtub were we took him into the tub room and gave him a real bath for the first time in weeks. After we got Bobby all cleaned up the nurses got ready to straight cath him until Bobby showed her that he could pee half of it all on his own! (Wooohoooo!) The rest of the evening will be spent keeping Bobby calm and comfortable in hopes that we don't have a repeat of last night.

Please, continue to pray that Bobby is able to stay active for 3 hours or more in able to qualify for rehab! Thank you Jesus, for the accomplishments he has made today we know it's only by the Power of God that Bobby is able to achieve these goals with the injury that he has had. I pray that Bobby continues to keep progressing in hopes that by Friday he is more than ready to take on rehab! I give thanks to the Lord for not only the strength that He has put in Bobby but also the strength that He's put in all our hearts to stay positive and have full trust in the Lords plan. Thank you Jesus for another beautiful day!

13

I can do all this through him who gives me strength.

Philippians 4:13

From your dearest sister, Lexi

Bobby, I've created this blog to inform friends and family of your journey to recovery. It may be long but we will never lose faith. God has healed the broken and Bobby he will heal you. We love you so much and I can't wait for you to read this journey I've written for you, though I know your watching it all happen already. Forever in my heart and mind. I'll be with you everyday.
Powered by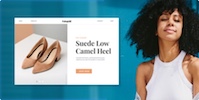 Create your own unique website with customizable templates.