This morning was very challenging if anything. During the meeting with all the doctors and nurses, the scans showed that Bobby had more bruising on his brain. This of course brings us back to the feeling we had on day one, of feeling absolutely helpless. As my mom sits in a room full of doctors and nurses who only go of statistics, my mom asks herself what good could come from this. After many tears and very few questions, she came to the conclusion that everyday with Bobby is a blessing. Just a few hours after the meeting Bobby was off to surgery for his trach and the G tube in his stomach. Both surgeries went well! Thank you Jesus. He came back to the room, looking very peaceful and comfortable with the trach. It's nice to see Bobby's face without an apparatus attached to it. We're looking forward to seeing those gorgeous eyes and smile once again! The room quickly filled with all of us, excited to see how he looked! Bobby's eyes began to flutter, something we had not seen before. After moments of fluttering, Bobby opened not one but both eyes! Of course looking for my mom, as she whispers how much she loves him. This is the first time we have seen Bobby open both his eyes! Though this does not mean he's quit "awake" just yet this is a huge step towards it. We need to continue to see this constantly and that he can follow commands in order to really qualify him as awake. We were brought to tears after watching him opens his own eyes for the first time since the accident. Defiantly a moment we will not forget! Another thing we will not forget is the prayer gathering we had tonight. Thank you so much for everyone who was able to make it, it's amazing how God can bring complete strangers together during such tragedy. Once we made our way back up to Bobby's room, the nurse had informed us that they think it's time to unhook the ventilator from Bobby's trach! I know how crazy does that sound but they were convinced that he will continue to breathe on his own with no problem. After a few big coughs, the nurse was correct Bobby can breathe all on his own without the ventilator! (Woohoo!) Bobby is now only receiving oxygen through his trach at 30% which is still incredible. They'll continue to watch him for the next 24 hours to make sure that he is alright without it.

These times have been more difficult than you can imagine but we continue to have faith in our Heavenly Father and know that Bobby is in the best hands possible. Thank you God for another day of being in Your presence and being wrapped up in the comfort of Your arms. Please, continue for healing over Bobby's brain and that he can follow commands.

​9

Have I not commanded you? Be strong and courageous. Do not be afraid; do not be discouraged, for the LORD your God will be with you wherever you go." Joshua 1:9

From your dearest sister, Lexi

Bobby, I've created this blog to inform friends and family of your journey to recovery. It may be long but we will never lose faith. God has healed the broken and Bobby he will heal you. We love you so much and I can't wait for you to read this journey I've written for you, though I know your watching it all happen already. Forever in my heart and mind. I'll be with you everyday.
Powered by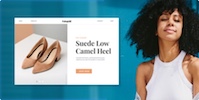 Create your own unique website with customizable templates.