Here's an update of what we've seen with Bobby's recovery today. This morning started with seeing if after the catheter was removed whether Bobby would urinate on his own or not. After 6 hours of fluid, he is unable to release urine on his own. Until his able he will get straight cath every 6 hours. Still continuing to monitoring his brain pressure numbers are steady and looking promising! Hoping by tomorrow if the numbers continue to trend the same, we will be able to remove the port from his head. (Woohoo!!) The brain drain, has slowed down tremendously and we are encouraged that this too could possibly come out as well tomorrow. Today's vitals were a roller coaster, due to BP being high, 02% stats being low and BPM being high as well. They decided to up his pain meds and add sodium to get his electric lights up. As far as 02% stats go, they suctioned out his lungs and pulled quit a bit of secretion. And sent it to the lab for testing were they found that Bobby has a respiratory infection and put him on antibiotics right away. In 2 days we should have a clear definition of what exactly is brewing in his lungs. This is vital due to Bobby having severe asthma. Bobby continues to be in a comatose state, as we know he is working hard at rejuvenating his brain. 72 hours post to the accident will be tonight at 11pm which is a mile marker for any additional injuries caused during surgery. Tomorrow will be a very big day for Bobby, meeting with a neurologist who will be following Bobby's brain scans and taking over the brain surgeons job. We continue to be blessed with the gift of having Bobby in our lives and can not wait till the day our sweet boy is back in our arms.
Thank you Jesus for the healing of this loving boy.

From your dearest sister, Lexi

Bobby, I've created this blog to inform friends and family of your journey to recovery. It may be long but we will never lose faith. God has healed the broken and Bobby he will heal you. We love you so much and I can't wait for you to read this journey I've written for you, though I know your watching it all happen already. Forever in my heart and mind. I'll be with you everyday.
Powered by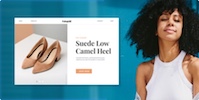 Create your own unique website with customizable templates.