During these difficult times, I've found myself full of a lot of hate towards the situation and young man who caused it. This morning around 7:00am I had a conversation with my aunt that has cleared all hate in my heart, for him.

Dear, Marquiss and his family

I've been fighting a battle with my heart and the anger that fills it. The battle is over and love has won. Jesus taught me that, I can not hate on those of fault because I too have been at fault in my life. I will not throw stones at you, for I have sinned myself. I will not bash on you, for I have been in the wrong. I forgive you and I hope that you can forgive yourself and learn from this tragedy, the importance of life and the lessons we can take from the Word of God. You are one of Bobby's good friends and I know in my heart that Bobby would not want me or the world coming down on you. But instead he would want us to fill you with love and comfort because he knows this is not easy for you either. I pray that you'll have the courage in your heart to pray and visit Bobby on his road to recovery, I know he would love that. Bobby loves everyone and he loves you. With that I say, I'll continue to pray for you and your family. And I hope that everyone who is praying for Bobby will add Marquiss into their prayers because this is not easy for anyone. God is the healer of life and He can heal and mend all our broken hearts, for He is with us. I've said it before and I'll say it again, God has healed the broken and He will heal Bobby.

Ephesians 4:31-32

​

31

Get rid of all bitterness, rage and anger, brawling and slander, along with every form of malice.

32

Be kind and compassionate to one another, forgiving each other, just as in Christ God forgave you.

From your dearest sister, Lexi

Bobby, I've created this blog to inform friends and family of your journey to recovery. It may be long but we will never lose faith. God has healed the broken and Bobby he will heal you. We love you so much and I can't wait for you to read this journey I've written for you, though I know your watching it all happen already. Forever in my heart and mind. I'll be with you everyday.
Powered by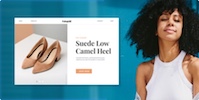 Create your own unique website with customizable templates.