Thank you Jesus, for the healing of Bobby's spine and brain.
​Thank you that he is walking and talking like before.
Thank you Jesus, that his memory, is clear as day. Thank you Jesus, that he is able to continue to bless this world with his pure heart.
Thank you Jesus, this is time on earth is not yet over but just began.
Thank you Jesus, that we are able to hold him in our arms.
Thank you Jesus, that his body is healed and mind is functioning.
Thank you Jesus, for bringing our family back together.
Most of all, thank you Jesus, that we are stronger than the enemy who tried to defeat us, the battle may not be over but the enemy will not win against You.
This is the mindset we must having during these hard times, these may not be true yet but words are powerful and with Jesus on our side, anything is possible. Do not entertain any negative thoughts
"For He will order his angels to protect you wherever you go" Psalm 91:11

From your dearest sister, Lexi

Bobby, I've created this blog to inform friends and family of your journey to recovery. It may be long but we will never lose faith. God has healed the broken and Bobby he will heal you. We love you so much and I can't wait for you to read this journey I've written for you, though I know your watching it all happen already. Forever in my heart and mind. I'll be with you everyday.
Powered by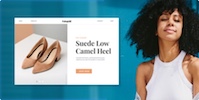 Create your own unique website with customizable templates.