I'll never be able to tell you the feeling of when you find your little brother unconscious and bleeding from his head in the back seat of his car, just outside your home. But what I can tell you is how thankful I am that it was me. Although, the images that are now in embedded in my head are traumatizing, I have a lot to be thankful for that night.

On Monday June 26th, as I got ready for bed just around 9:30pm, my boyfriend and I were conflicted on whether or not we should have the window open or the fan on. We decided to have the window open, this allowed the sound of the crash outside our home to be so apparent that I jumped out from bed. Thank you God, for preparing us hours before the accident in order for us to get to Bobby as fast as we did that night. Though the scene was awful, I feel as though the outcome could have been WAY worse than what it is. At the speed that the other car was going, for Bobby's car to not flipped over or for Bobby to not have lost his life that tragic moment is a miracle. When the medics got to Bobby, he was unconscious with a severed artery, broken spine and multiple areas of bleeding in his brain. I believe God spared his life, for a purpose. The purpose that Bobby will come out a living testimony and that he will share his story and spread the Word of God to people across the world. Here, I am praying for a miracle but God has already been working miracles this whole time and I know in my heart, he will

continue

to do miraculous healing in Bobby's mind and body. God's timing is prefect and however long this journey may be, my love for Him will never grow weary. Thank you Jesus that Your arms are everlasting. May God continue to fill my heart and soul with faith deeper than the oceans.

​

14

Heal me, LORD, and I will be healed; save me and I will be saved, for you are the one I praise.

​Jeremiah 17:14

From your dearest sister, Lexi

Bobby, I've created this blog to inform friends and family of your journey to recovery. It may be long but we will never lose faith. God has healed the broken and Bobby he will heal you. We love you so much and I can't wait for you to read this journey I've written for you, though I know your watching it all happen already. Forever in my heart and mind. I'll be with you everyday.
Powered by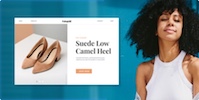 Create your own unique website with customizable templates.